First Reliance Bank makes Business Online Banking Easy.
Business Debit Cards:
Online Banking
Enroll in Online Banking by clicking this link:  Self-Enrollment:    Online Banking / Mobile Banking / eStatements / Bill Pay / Cash Management
Another feature of Online banking is that it provides a simple method for transferring statement information through Web Connect.  Web Connect allows you to download your statement information from your Online Banking account into Quicken®.   FRB – Quickbooks Setup Guide
Biz BillPay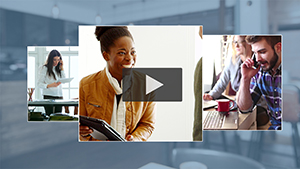 Discover all the advantages.
Biz BillPay lets you control what is paid, how much is paid and when it's paid.
• Make payments more quickly and easily and gain greater control over cash flow
• Get anytime, anywhere access online for more convenience paying your bills
• Depend on added security because paying bills online is safer than mailing checks
• Save time by conveniently importing payees from Quicken® or QuickBooks®
• Pay multiple invoices for a single payee all at one time and account for them in a single location
• Easily set up recurring payments for monthly bills
Delegate tasks and set permission controls.
You maintain control of all the settings.
• Delegate the payment tasks you want, such as paying utilities and suppliers, running reports or accessing payment history
• Set permission controls so you're always in charge of who can make payments, which payments they can make and the maximum payment amount
• Set up final approvals so you can give the go-ahead before any payments are made
Get custom reports with detailed information.
• Run audit reports and customize them for the precise payment information you need
• Track your company spending and payment history in just a few clicks
• View the payment activity of authorized users and keep track of the payments they have made
• Greatly reduce your paperwork and minimize manual record keeping
Biz BillPay Get Started Guide
FAQ's About Biz BillPay
Call 888.543.5510 or email CustomerCare@firstreliance.com for more information or stop by any of our branches to open an account today.
---