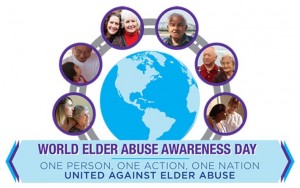 Every year, millions of seniors fall victim to financial fraud. Studies show elder financial abuse costs seniors approximately $2.9 billion each year. In recognition of World Elder Abuse Awareness Day on June 15, First Reliance Bank is urging older customers and their trusted caregivers to safeguard all personal information and stay alert to the common signs of financial abuse. "Fraudsters often prey on seniors experiencing cognitive decline, limited mobility and other disabilities that require them to rely more heavily on others for help," said Rick Saunders, President and CEO. "Appointing someone you know and trust to handle your financial matters aids tremendously in the fight against these crimes." First Reliance Bank is offering the following tips:
Plan ahead to protect your assets and to ensure your wishes are followed. Talk to someone at your financial institution, an attorney, or financial advisor about the best options for you.
Carefully choose a ...