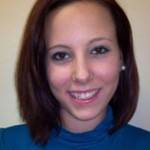 FLORENCE, South Carolina, December 1, 2011 - First Reliance Bank has announced that Kaesi Boyce of Florence, a student of Francis Marion University, is the recipient of the 2011/2012 First Reliance Bank Scholarship.
The First Reliance Bank Scholarship recognizes and assists outstanding area students who are pursuing a degree in business or finance. Administered through the Francis Marion University Foundation, the scholarship program has been helping area-wide students to meet their academic financial obligations since 2010. Boyce, a business major, is the second student to be awarded the scholarship.
"First Reliance Bank believes in encouraging continuous personal improvement and the Francis Marion scholarship program is one way that we can make a difference with our community's youth," said Rick Saunders, president and CEO of First Reliance Bank. "Making your way through school can be challenging — especially if you're committed to staying at the top of your class. We're proud ...