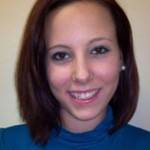 FLORENCE, South Carolina, December 1, 2011 - First Reliance Bank has announced that Kaesi Boyce of Florence, a student of Francis Marion University, is the recipient of the 2011/2012 First Reliance Bank Scholarship.
The First Reliance Bank Scholarship recognizes and assists outstanding area students who are pursuing a degree in business or finance. Administered through the Francis Marion University Foundation, the scholarship program has been helping area-wide students to meet their academic financial obligations since 2010. Boyce, a business major, is the second student to be awarded the scholarship.
"First Reliance Bank believes in encouraging continuous personal improvement and the Francis Marion scholarship program is one way that we can make a difference with our community's youth," said Rick Saunders, president and CEO of First Reliance Bank. "Making your way through school can be challenging — especially if you're committed to staying at the top of your class. We're proud to partner with Francis Marion to help outstanding students like Kaesi with their financial obligations so that they can focus on achieving their academic goals."
To be eligible to receive funds from the scholarship program, an applicant must be a business or finance major. To be eligible for the scholarship you must be a First Reliance Bank customer or an immediate family member of a customer; a graduating senior of Florence Christian School; or a dependent of a First Reliance Bank employee. Students must have an SAT of 1100 and a GPA of 3.5 or higher is required. The scholarship is for one year (Fall-Spring) and award recipients can reapply for it each year. The bank accepts applications throughout the year.
ABOUT FIRST RELIANCE BANK
First Reliance Bank, founded in 1999, has assets of approximately $500 million, and employs over 120 highly-talented associates. The bank serves the Columbia, Lexington, Charleston, Mount Pleasant and Florence markets in South Carolina. The bank has been recognized as "One of the Best Places to Work in South Carolina" by the SC BIZ for six consecutive years and was named 2009 Lender of the Year by the South Carolina Housing Authority. First Reliance Bank offers several unique customer programs which include a Hometown Heroes package of benefits to serve those who are serving our communities, Check 'N Save, a community outreach program for the unbanked or under-banked, a Moms First program, and an iMatter program targeted to young people. The Bank also offers a Customer Service Guaranty, a Mortgage Service Guaranty, FREE Coin Machines and 8-8 Extended Hours in all of their Florence, Charleston, West Columbia and Lexington locations and is open on most traditional bank holidays. Its commitment to making customers' lives better, and the idea that "There's More to Banking Than Money" has earned the bank a customer satisfaction rating of 99% (2010 results from an outside survey firm) and the number one market share in its headquarters City of Florence, S.C. First Reliance Bank is traded as FSRL.OB.