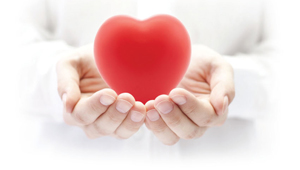 It's our 15th ANNIVERSARY!  To celebrate, we have fun events planned each month this year!  This month is "We Love Our Customers Month!"  To celebrate we have 3 fun events just for you!
SWEEPSTAKES DRAWING FOR PRIZES!
Visit our branches and enter to win a sweepstakes prize customized to whatever program you're in or are interested in!



Moms First Program - $50 Spa Certificate


iMatter Program for young adults - $50 Gift Card


Hometown Heroes Program - $50 Dinner For Two


BetterLife Program - $50 Mall Gift Certificate


Sweepstakes Rules We Love Our Customers
WIN AN IPAD MINI!
Love First Reliance Bank?  Tell us why on Facebook and enter into a sweepstakes to win an iPad Mini! *Sweepstakes details are available on Facebook.
VALENTINE'S DAY!
Wear Red or Pink on Valentine's Day and visit us to get a special treat!
We appreciate our customers everyday of course but we especially wanted you to feel the LOVE this month as we kick off our 15th Anniversary Year!  Look for more fun events, sweepstakes and contests all year long!