TIP #1  Take the 52 Week Savings Challenge
Saving money can be easy and more affordable than you think.  Here is a simple way to save small amounts of money that add up to $1,378 dollars at the end of the year!  If you and your spouse both do the challenge then you have saved $2,756 at the end of the year!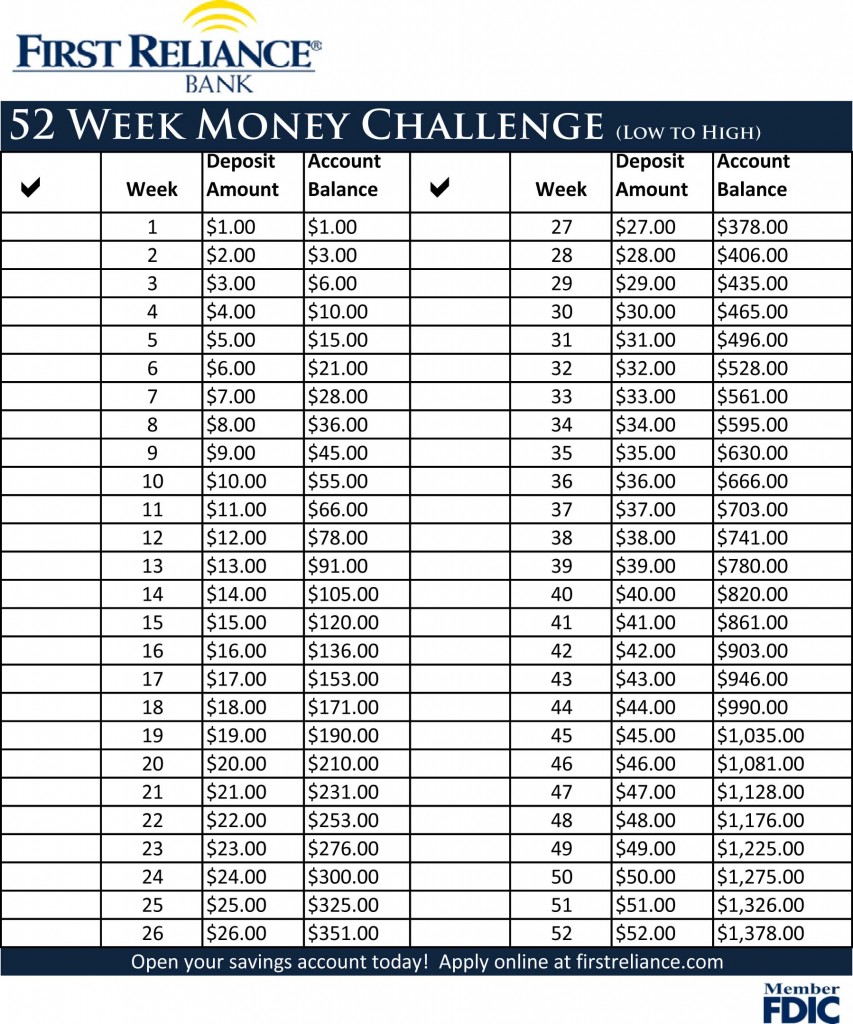 TIP #2  Set Budget and Fianancial Goals in  MyFinance Budget Tool
We also recommend developing a budget and goals each year.   We have a free easy to use budget and financial management tool available  in your Online Banking.  It's the tab that says
MyFinance.
  It may take you 30 minutes to set up your budget but it's well worth the time you invest in doing it.
TIP #3 Automatically Transfer Money To Your Savings
Set up automatic transfer of funds into your
savings accoun
t or
EASYFlex CD
.  Your savings will build quicker and you won't have to remember to manually transfer it each pay period.  Many people run their household on what is in their checking account and they sock away savings for large purchases, emergencies, retirement, or family vacations.
TIP#4  Consolidate Your Debt
Consolidate your debt into one loan amount and make one monthly payment instead of several monthly payments which may add up to more than one monthly payment.
TIP #5  Take a few minutes to view our Personal Finance Fitness Videos!
These 4 FREE Personal Finance
Videos
are each about 15 – 20 minutes in length and will give you the road map to get out of debt, save money and lead a fully funded life!
Call 888.543.5510 for more information on any of these tips and ask to speak to a personal banker.
Download our Free Money Makeover Guide