Use these tips to buy great gifts for friends and family without going into debt.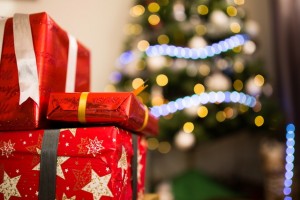 Once again, the holiday season is upon us, which means it's time to light the Christmas tree, have a peppermint mocha (or two), and begin the search for the perfect gift for the important people in
your life. But how do you cut costs without looking like a Grinch? Read below for our six tips on how to save while shopping this holiday season.
Get gift cards at a discount – Have you ever received a gift card that you couldn't use? Thanks to sites like CardCash.com, people can sell their unused gift cards at a discount. They get cash for a card they can't use, and you get instant savings. Get deals like 25% off a $100 gift card that you can either gift, or use to buy presents this season.
Follow retailers on social media – Retailers often post exclusive discounts on their Facebook, Twitter, Instagram, and similar social media to encourage likes and shares. Simply follow them and search their post history for discount codes to use at their online shops.
Leave the plastic at home – Credit and debit cards make it too easy to overspend when shopping for people during the holidays. To cut down on overspending, allocate an amount to each gift, then take only cash with you shopping to hold you to your budget.
Save on odds and ends at the dollar store – While you may not necessarily want to buy all of your gifts at the dollar store, it is an excellent option for buying inexpensive gift wrapping supplies, decorations, goodies, and other extras for the holidays.
Redeem your credit card rewards – While we caution you against going overboard with the plastic this holiday, you should certainly consider redeeming some of your card's perks, such as retailer discounts, and cash back on previous purchases.
Use online discount sites – Websites like RetailMeNot.com compile discounts for popular retailers and restaurants in one convenient place. Simply copy the discount code and plug it in when checking out at an online shop for savings.
First Reliance Bank wants to wish everyone a Merry Christmas and a Happy New Year. Contact us today to learn more about how we can help you build your savings for Christmas present and future.