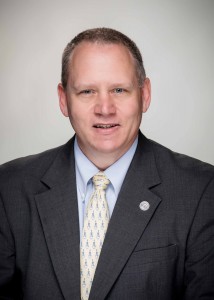 First Reliance Bank announces the addition of Tracey Hill as director of treasury services. In this role, Hill will be responsible for developing and managing the bank's commercial deposit relationships across the bank's footprint.
A certified treasury professional (CTP), Hill's background includes close to 30 years of experience in treasury management, operations and sales with banks located in Charlotte, N.C. In addition, his experience includes the formation of a treasury services platform for a community bank, which provided him the unique perspective from the ground up on how to design and implement cash management solutions for small businesses.
"Experienced treasury service bankers like Tracey are a trusted resource for our business customers," said David Barksdale, North Carolina president, First Reliance Bank. "He is extremely knowledgeable about the available banking products and skilled at identifying the most effective options for managing cash. Tracey's 'do what it takes' mindset to customer service complements our unique approach to community banking and we are fortunate to have him join our team."
"Business customers, large and small, have unique needs that often require more creative solutions," said Hill. "It was important to me to work with a bank, like First Reliance, that offered the range and level of banking products, as well as the flexibility required to help my customers reach their goals."
Hill received a bachelor's degree in economics from the University of North Carolina in Charlotte, N.C.