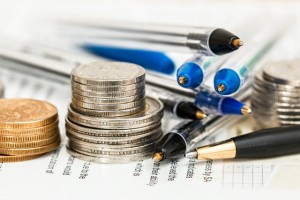 Growing a business is an exciting and demanding experience. Business owners are generally determined and studious, and this dedication can help them learn the ropes about how to handle a company's books. When the business begins to grow, things get a little more challenging. Taking and making payments at various locations can become more important, and you may also be required to manage larger amounts on a regular basis. Business banking programs like the one at First Reliance Bank offer features that most organizations need during expansion.
Features of Business Banking
Companies that have moved beyond the startup phase need to upgrade their bank account. Luckily, business options come pre-loaded with the perks growing organizations need. The first is 24/7 access to money. Business owners often work odd hours and find themselves handling tasks from multiple locations. Constant access to accounts, combined with a wide network of ATMs, makes it easier for business owners to get to their funds without delay. First Reliance also offers Mobile Deposit or Remote Deposit Anywhere services to save you time from running to the bank. You can make several deposits throughout the day even. Larger withdrawal limits and online payment integration offer even more options for business owners, helping them complete daily operations to facilitate business growth.
Security Measures Protect Your Company
As a business owner, you want to make sure your funds are safe when you place them in a dedicated account. Business banking with First Reliance Bank allows you to turn your debit card on or off as you choose. This means you always have control of your company's account. We suggest setting up account alerts so that you know when withdrawals, deposits, transfers, etc are made to your account. Your money can text you 24/7 to let you know what's going on! There's also customer service, loan services, and many other options to help growing businesses continue their success. Sometimes when a business begins to take off, older methods of doing things become limiting. With business banking services, you can expand your business without worry.
Don't forget to follow our blog – and to find out more about business banking services, contact First Reliance Bank today!