Purchasing a home can be overwhelming. With lots of homes on the market across the state and historical low mortgage rates, here are some helpful tips as you get ready to buy a home.
Get pre-approved – This process helps you understand what you can afford and it helps your broker too. Ask your First Reliance Bank Residential Lender for a list of documents you'll need to obtain a pre-approval. Call 888.543.5510 or visit our website and click on the "Apply For A Mortgage Loan" image on the bottom left hand corner of our homepage. There is plenty of information on getting your mortgage started and you can conveniently apply online.
Buy within your means
– Balance what you want in a mortgage with current and future obligations. One example would be setting up a structure to pay off a home that you see yourself staying in while paying off your children's education and/or taking a dream vacation every other year. [caption id="attachment_5141" align="alignleft" width="300"]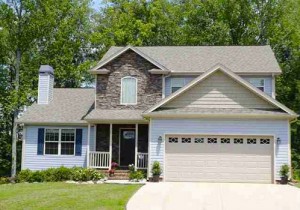 Click image to enlarge[/caption]
List out your priorities – What's important to you as you move to a new location? School District? Medical Care? Privacy? Neighbors? Closet and storage space? Convenience to shopping centers?
Visit the site during the day, during rush hour and at night. Understand what the neighborhood offers.
Do your homework before bidding – Your opening bid should be based on the sales trend of similar homes in the neighborhood.
Ask friends and family about their experiences – Listen neutrally. Gather helpful tips about the home-buying experience from the people you know and trust.
Choose between points and rates – What's your priority? Your Residential Lender will be happy to sit down with you to run the numbers for different scenarios that match your goals/needs.
Hire an inspector – Ask about the big ticket questions. Check the state of the roof, furnace, chimney, drainage around the house, windows, etc. Does the structure meet code? Do some research on home inspection websites or brochures.
Get professional help – We'll be happy to recommend several real estate professionals that are in our network that can help you.