The recent cyber attack on South Carolina Department of Revenue records has put more than 3 million South Carolinians and over 600,000 businesses at risk.
On October 26, the state announced that the Social Security numbers of 3.6 million people and 387,000 credit and debit card numbers have been exposed. On October 31, it was revealed that information from up to 657,000 businesses had also been stolen when the state's computers were hacked.
Any individual or business that filed a state return from 1998 through the present may be at risk.
Consumers Are Urged To Enroll In Protectmyid.com — It's Free To Use
The state is paying for a year's worth of free identity protection for each South Carolina taxpayer. Although the bill for this will be $12 million, it's an investment that must be made to protect the millions of citizens made vulnerable by the cyber attack.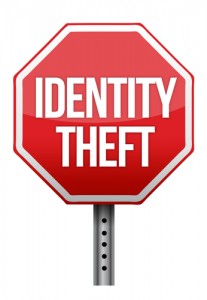 You can enroll by phone or online. It's a simple process that only takes a few minutes and here's how you do it:
The easiest way: Visit http://www.protectmyid.com/scdor. The link will take you to Experian's ProtectMyID™ site. Enter the code SCDOR123 when prompted. Fill out the personal information requested.
If you do not have access to a computer or if you have questions: call 1-866-578-5422. (The call center is open 9:00 AM – 9:00 PM EST on Monday through Friday and 11:00 AM – 8:00 PM EST on Saturday and Sunday.)
Taxpayers have until the end of January 2013 to enroll for the state-funded free one-year service.
Businesses Are Also Asked To Enroll In A Credit Alert Service 
SCDOR also announced that, starting Friday, November 2nd, Dun & Bradstreet Credibility Corp will offer South Carolina businesses a CreditAlert product that will alert customers to changes that occur in their business credit file. Even something as simple as a change to a business address or a company officer change will set off an alert to the business owner. There is no cost for this service for businesses that have filed SC tax returns from 1998 to the present.
Business owners can visit http://www.dandb.com/sc/ or call customer service toll free at this dedicated phone number: 1-800-279-9881.
Experian is offering those impacted South Carolina businesses Business Credit AdvantageSM - a self-monitoring service that allows unlimited access to a company's business credit report and score. As of November 1, South Carolina businesses can sign up for Business Credit AdvantageSM at http://www.smartbusinessreports.com/SouthCarolina.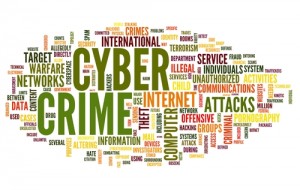 Other Ways For individuals To Protect Your Credit
In addition to the Experian service, state officials are urging individuals to consider additional steps to protect their identity:
1. Regularly review your credit reports. You are allowed to get one free credit report every 12 months from each of the credit bureaus. This article has more information on this.
2. Place fraud alerts with the three credit bureaus. Here is information on how to put a fraud alert on your credit report:
3. Place a security freeze on financial and credit information with all three credit bureaus. Here is more information on how to do this:
First Reliance Bank Has Your Back
To learn more about how First Reliance Bank protects your account — and the steps you can take to make your financial life more secure — invest a few moments reviewing "Ways To protect Your First Reliance Bank Accounts From Fraud."