They're all around us. We don't think much about them day to day. But, when we need them, they are there. Sometimes they're on duty and dispatched to provide aid. At other times, like so many of us, they have a day off and are enjoying an outing with family and friends. Yet, even when off-duty, they're ready and willing to spring into action if their skills are needed. This was the case with two firefighters out for a day of racing fun at the Daytona 500 on February 23. Neither could have anticipated that just a few hours after arriving at the track, he would be in the middle of a horrifying event.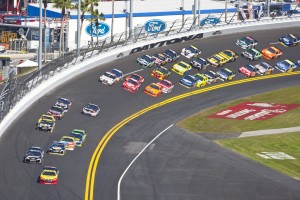 That Saturday, a race car traveling 175 miles per hour crashed against a protective fence in front of the stands, sparking an explosion of car motor parts, wheels and fire raining down on spectators. More than 30 people were injured and in need of immediate assistance moments after the debris stopped flying through the air. The two firefighters were sitting right in the stands behind the fence where the crash happened. Without a second thought, they went into action, assisting the injured, putting their training to work. A few days after this harrowing experience, CBS Morning News interviewed the two men. The off-duty firefighters simply said, "we were just glad we were there to help." In our hometowns, there are quiet, unsung heroes like those all around us. Everyday, they go about their jobs. They don't expect praise or special treatment, and yet they dedicate their lives to the well-being of others. To a person, they are likely to tell anyone who asks that they are "just glad to be here to help." First Reliance Bank appreciates the many contributions of such hometown heroes. If you work in fire, rescue or law enforcement; serve in the active military or are a veteran; work as a medical professional, teacher or school district employee; or you're an employee of a non-profit or religious organization, you're eligible to be part of our "Hometown Heroes" program.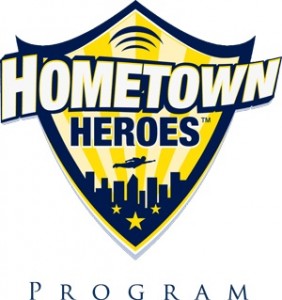 When you sign up, you'll be eligible for discounts, money-saving offers and savings tips. We do regular drawings where you can win free movie tickets, dinners out — or even the services of someone to clean your home. Every year, we also hold a special event just to honor those of you who protect and guide us. We encourage you to take advantage of this program. It's one small way that First Reliance Bank can reach out and thank you for the service you provide, and for helping all of us in the communities you serve. We want you to have a better life. And we're just glad to be here to help.