Love your vehicle, but hate the high payments? Thinking of trading in your car or truck for a ride that will cost you less per month?
Before you do, first stop and think about trading in your loan.
That's right. You can trade in your loan and actually keep on driving the vehicle you love.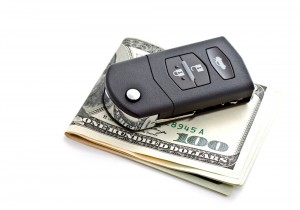 Here's how:
If you don't already have a checking account at First Reliance Bank, open an account today. You'll need that account if you want to snap up one of the low loan rates available only when you set up your loan payments to automatically be drafted from your account.
Next, take a close look at how much you still owe on your vehicle. Chances are, you've paid down a good bit of the loan principal. So, you will be refinancing a lower amount.
What's your current loan rate? In today's economy, vehicle loan rates can be as low as 2.99%. If you're carrying a loan rate that's 4%, 5%, 6% or higher, you can save some serious cash each month by refinancing.
Of course, rates and loan terms can vary based on how old your vehicle is and what kind of mileage you've put on it. The loan amount and your credit rating will also influence the rate you're offered. And, of course, auto draft gives you another chance to nab an even lower rate.
In no time at all, your vehicle can be refinanced and you'll be out driving with more cash in your pocket.
So next time you're looking to save money on your vehicle payments, don't jump to the conclusion that you have to buy a cheaper model to save money each month.
Just trade in your loan instead. And enjoy those wheels you love so much — along with a lower payment.