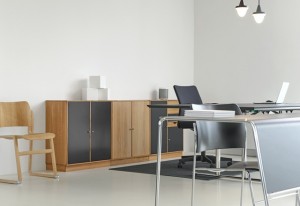 When starting a business, one of the first decisions you must make is to lease space for your office, store, or restaurant, or purchase a property. Each comes with its share of benefits and disadvantages, but with a little planning, you can make an informed choice that helps your business succeed in the long run. Here are our tips when it comes to choosing to lease or buy your business property.
Leasing vs. Buying
Here are a few things to consider regarding leasing vs. buying your business space:
Leasing Property



Doesn't require a down payment, excluding a deposit


Certain upgrade and renovations, such as complying with code, will be paid for by your landlord.


Generally are not responsible for building repairs and preventative maintenance.


Option to transition to a larger space as your business grows.


Buying Property


Usually must provide a down payment of 10% -- 25%.


Eligible for tax breaks, including depreciation, mortgage interest, and property expenses.


You acquire an asset when the mortgage is paid.


Fixed-rate mortgage gives you a fixed expense each month.


Additional Considerations
Is the location in an established area, or is it in a newly developed part of town? Owning a property in an up-and-coming part of town could prove a valuable asset in time, whereas buying a space in an established area could be costly with little return.
Does the location that you are considering attract or will attract potential clients/customers, whether it be employees from neighboring businesses, students, and shoppers?
What will be the cost of utilities and additional amenities if you decide to purchase?
Purchasing and leasing each have their benefits depending on your business plan and long term goals. For more guidance on purchasing vs. leasing property for your business, talk with the small business experts at First Reliance Bank. We have the experience to help you make a choice that will best serve you and the success of your new or growing business.