Don't wait for the roof to spring a leak before you think about replacing it.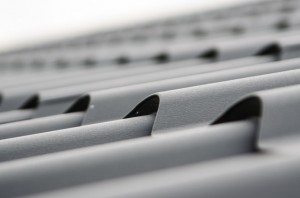 With the recent number of severe storms we've had with damaging winds and hail, you may have noticed that your roof is a little worse for wear, and wondering if it is time for a new roof. After all, roofs aren't exactly cheap, but remain necessary, unless you enjoy sleeping under the stars. To help make your decision a little easier, here are our seven signs that it may be time to replace the roof.
Start with the Attic: A sure sign that it may be time to call a roofer is if you see sunlight through the ceiling of your attic, or you find water damage caused by rain leaks.
Review your Records: How long has it been since the roof was last replaced? Consider the time that has passed since the last replacement, as well as the current roof's materials. Asphalt shingle roofs generally last 20 to 25 years, whereas a roof constructed over an old layer of shingles will probably need replacing in 20 years.
Look for Damaged Shingles: Crooked, cracked, and missing shingles are a good indicator that your roof needs some TLC.
Feel Out your Flashing: Flashing is found around vents, skylights, and chimneys on your roof to prevent leakage into the seams. Check flashing for damage, and consider upgrading cement or tar flashing to metal for improved durability.
Search Your Roof for Sag: If you find rotted wood, or there is noticeable sag or buckling of the roof, then it's definitely time to call a professional.
Check for Moss: While houseplants often add to the beauty of a home, it is preferable that you not grow them on your roof. If you find plant growth like moss on your roof, it is a sign of trapped moisture that is hazardous to your roof. Remove the growth, and address any underlying issues encouraging the moss on your roof.
Repair or Replace: A small leak or a few missing shingles doesn't necessarily mean it's time to replace the whole roof. Sometimes a few minor repairs are sufficient to extend the life of your roof. Consult with a professional contractor or roofer if you have any questions or concerns.
While we can't replace your roof we stand ready should you need a loan to replace your roof.  Call 888.543.5510 and ask to speak with a Relationship Banker at the First Reliance Bank branch location nearest you.
Follow the Better Side of Life Blog for more fun and helpful articles.