Learn more about how social media can drive sales while also improving customer experience.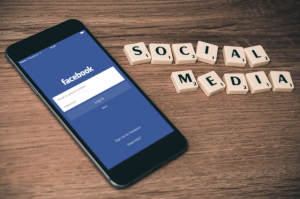 Social Media is not only a great way to stay connected with friends and family, but it can also be used as an inexpensive tool for your business to build relationships with your customer base, as well as drive sales.  When used correctly, platforms like Facebook, Twitter, and Instagram can increase brand awareness, and drive traffic to your website, as well as encourage customers to visit your business to purchase your product or service.  Below are our suggestions for how to best elevate your business within the community, increase conversions, and strengthen customer loyalty through your social media presence.
Create quality content your audience will value.
When using social media to market and build a client base, it is important to create quality content that users can consume and interact with. This can come in the form of helpful "How To" blogs, creative pictures of merchandise, videos of staff on the job, and much more. For example, a fun post for a professional dog groomer may include a livestream of you bathing one of your favorite furry clients. Dog owners will adore the video, and it immediately builds trust with your audience, encouraging new clients. Simply posting this week's sales or the "Soup of the Day" to your feed is not enough to grow your following.
Talk to your customers.

Another benefit of social media for businesses is the platform to communicate directly with your customers. Businesses have the opportunity to speak to their customer base and build relationships, as well as tweak operations based on feedback to best accommodate clients. Regular interaction also helps to ingratiate customers to your brand and build loyalty.
Post regularly.
Updating your social media feeds is essential for maintaining a healthy presence. Don't be the business that only posts once every six months. Publish content, ask questions, and share posts daily, or every other day to remain relevant to your customers.
Reward followers, shares, and likes with exclusive deals.

A great way to engage with your customers and to build followers is to provide exclusive coupons, deals, and giveaways when they like, share, or complete a conversion goal for your company. This will not only encourage new followers, but generate sales. For example, if you offer a free appetizer with purchase of two entrees when a customer likes your page and shares the post, you will gain many more followers, promote your marketing even further, and encourage customers to come eat at your restaurant.
Remain positive and professional.
Like it or not, there is no escaping negativity on social media. Whether it's a disgruntled customer complaining on your page, or a controversial topic being debated in the comments, you must maintain a professional, positive attitude with your customers. Never argue with customers on your page; instead politely invite them to call or message you privately. Also, never discuss personal opinions about hot topics, such as politics on your page.
Expand your reach with paid ads.
Facebook offers a reasonable paid advertising option for businesses that can adapt to any budget. Ads appear in user feeds that match your search perimeters, such as parents with young kids for a children's clothing boutique, and you're only charged when people click your ad. This also helps you access new people outside of your followers' circles.
Experiment with new technologies.
New technologies bring with it new opportunities for businesses to market through social media and connect with customers like never before, such as augmented reality, virtual reality, and text bots. Augmented reality, which uses smartphone cameras to superimpose digital media over the real world, has been used with great success in Snapchat filters, as well as the ultra-successful Pokémon Go app.
Similarly, virtual reality allows companies to create immersive experiences for users, such as commercial realtors offering clients virtual tours of potential properties prior to visiting the site.
Another emerging technology used by several companies on their social media and web pages is chatbots, an artificial intelligence program that can message back and forth with clients about general customer service inquiries, such as flight times and pricing for travel websites. The bots prompt users for questions, and respond accordingly.
For more great business tips, follow the On the Better Side of Life Blog provided by First Reliance Bank. We support businesses, big and small in Florence, and throughout the Pee Dee. Come by today to discuss what services we can provide your growing business.