Learn more about the steps to finding a quality home contractor in this week's blog.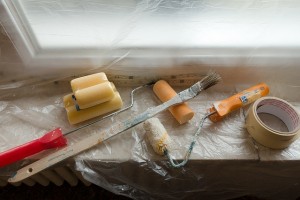 When it comes to finding a competent, reliable, and trustworthy contractor, it is essential that homeowners perform due diligence and search out professionals with a proven record for quality work delivered in a reasonable time. If you just go with the first person you contact, or depend on a friend of a friend, you may find yourself with a poor quality, half completed renovation project, and money lost. To find the best contractor for your renovation project, use these six steps to ensure the greatest likelihood of a project completed to your satisfaction.
Seek out referrals - Talk to friends and family who have done renovations and ask for recommendations, as well as contractors to avoid if they have had a negative experience. Not only can they provide valuable insight into the process and experience working with contractors in your area, you can see the quality of their work first hand.
Look for credentials - Once you have some individuals in mind, research their business and determine if they hold the appropriate state and local licenses, as well as membership with pertinent associations like the National Association of Remodeling Industry and the National Association of Homebuilders. Also look for contractors that possess certifications that you can research the requirements.
Interview prospective contractors - Once you have narrowed down the candidates to three contractors, schedule an interview with each prospect to answer questions and get a feel for the candidate's level of professionalism to determine if he or she the right fit for the job. Expect them to ask you questions as well.
Review their references - Ask the contractor if they can provide a portfolio of previous projects, and contact previous clients for their input on the quality of work.
Ask previous customers questions like:



Are you satisfied with the completed renovation?


Was the project completed on time and on budget?


Would you do anything differently now that the project is finished?


Be mindful that the quality of the service provided by the contractor is as important as the final product. While the new kitchen constructed for their previous client may be beautiful, if it was completed three months later than projected and for $3000 more than originally budgeted, you may want to rethink your choice.
Select a contractor with business and management experience - Make sure that your contractor has:



A permanent business address, email address, contact number, and voicemail for leaving messages. Basically, make sure that you have a reliable method of contacting your contractor.


Insurance that shields clients from liability. Request copies of insurance certificates, and determine if the upgrades will add value to your home so you can get additional insurance as needed.


A professional presence in your area. How long has the contractor had a business in the community under that name? Does the he or she maintain good working relationships with other home renovation and maintenance professionals like electricians and plumbers?


A respected reputation with other professionals and clients in the community.


Professional certifications and organization memberships.


Sign a written contract -
Review the paperwork and ensure that it is professional and fair. The contract should also include:


A bid price and payment schedule


Detailed description of the scope of the project


The site plan


A timetable for key construction tasks


A change-order clause


Steps for project close-out


An express limited warranty


A dispute resolution clause


A lien waiver, which would prohibit subcontractors and suppliers from placing a lien on your home due to nonpayment by your contractor.


If these items are present and the contract is to your satisfaction, then you are ready to hire your contractor to start your renovation.
Is your kitchen or bathroom in dire need of an update? Contact the professionals at First Reliance today to explore how you can cover the expense associated with remodeling without emptying your savings. For more great tips for managing your home and finances, follow the Better Side of Life Blog provided by First Reliance Bank.