Here are the things roofing professionals consider when quoting you a new roof.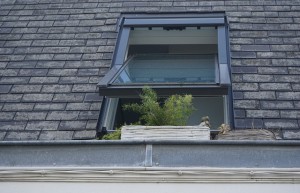 One of the largest expenses that homeowners encounter through the course of maintaining their home is replacing a roof. Whether from storm damage or age, replacing a roof is no small task. The average homeowner will spend between $4,793 - $9,371 for a new roof. When consulting a roofing professional to provide a quote for replacing your roof, expect the cost to be based on the square footage of your roof. Rather than provide a detailed, itemized invoice, roofers give you an estimate for supplies and labor based on each square foot of your roof.
Roof Cost Considerations
Factors that can affect your quote include:



Materials costs (shingle type and quality, flashing, etc.)


Protective roof products (weather and temperature protection)


Waste transport and disposal


Labor.


Should you get a basic quote over the phone, anticipate that amount increasing once the roofer has an opportunity to check your roof. The roofer may find issues with flashing, gutters, and chimneys warranting additional work outside the scope of the original quote.
Roof Type
Roof pitch can also inflate the price tag for your new roof. The steeper and more complex the roof, the higher the expense to replace.
Some roof styles include:



Ranch Style: Simplistic and clear-cut, making it the least expensive to replace.


Colonial: More slopes than the ranch style, so slightly more expensive.


Tudor: The most expensive to replace due to numerous slopes, eaves, and challenging roofing conditions.


Talk to your roofer to get a clear understanding for the overhead costs so that you can budget accordingly. Ready to buy a new roof? Contact the loan specialists at First Reliance Bank to discuss the details for a home equity line of credit, or apply online through our convenient online services. Cover the costs of your home's new roof without breaking the bank!