Veterans Day is this Sunday. Most of us know someone who is serving or has served in our military. Maybe it's a family member or a friend. Perhaps it's a neighbor down the road or a fellow parishioner at church.
Why not reach out and thank them for their service to our country?
It only takes a moment to show your appreciation, and to let them know that they have not been forgotten.
[caption id="attachment_5329" align="alignleft" width="150"]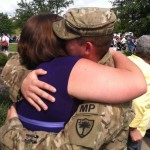 Click image to enlarge[/caption]
At First Reliance Bank, we show support for veterans everyday with special programs and fundraising efforts.
Right now, we're raising money for the Wounded Soldiers Fund by honoring those in the active or retired military, military veterans and even deceased veterans who made the ultimate sacrifice. Here's how you can participate through November 11.
[caption id="attachment_5328" align="alignright" width="150"]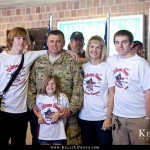 Click image to enlarge[/caption]
We especially appreciate those of you who have already participated in this important effort by posting photos and stories about a hero in your life on Facebook. A few are shared here.
You can help us to continue to show our appreciation for veterans by spreading the word about First Reliance Bank's special recognition program called Hometown Heroes. It's exclusively for military and civilians who serve our country and community. It's free to sign up and it includes opportunities for special offers and events throughout the year.
[caption id="attachment_5326" align="alignleft" width="150"]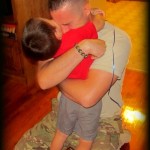 Click image to enlarge[/caption]
As we all remember veterans on November 11, it's a good time to reflect on these words of gratitude spoken by President Ronald Reagan at a Veterans Day commemoration ceremony more than 20 years ago:
"The blessings of liberty which our ancestors secured for us, and which we still enjoy, are ours only because, in each generation, there have been men and women willing to bear the hardships and sacrifices of serving in the military forces we need to preserve our freedom. These fine men and women have not sought glory for themselves, but peace and freedom for all. They exemplify the spirit that has preserved us as a great Nation, and they deserve our recognition for everything they have done."