Mortgage rates are at their lowest in history. Are you asking yourself if it's a good time to shop for a home? Do you know the advantages of house hunting in November and December?
If you're considering selling your current house or buying a new one, now is a very good time. If you're a first-time home buyer who is ready to make a down payment on your dream home by tapping into your money market account or cashing in a certificate of deposit, there's no better time to realize your dream of home ownership.
There are several advantages to house hunting in winter. Best of all, home shopping during the holiday season can translate into real cost savings for smart shoppers.
[caption id="attachment_5351" align="alignleft" width="300"]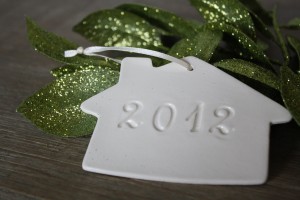 Click image to enlarge[/caption]
But there are pros and cons, so let's consider them:
Want quality time with your agent? Winter's the time to get it. You're likely to get more of your agent's time and expertise as the year winds down. On the other hand, some real estate agents may take vacation, so ask if the agent you work with will be there for you. There may also be fewer open houses for you to check out, so you may have to make appointments to see the houses you're interested in.
When you put buying a home on your Christmas list, you might just find that there are fewer homes to choose from when the weather turns cool. But the homes that are on the market are likely to be good deals. That's because while Summer and Fall selling seasons are the busiest, Winter is a slow time. When a home doesn't sell during the busiest times, serious sellers frequently drop the price. In fact, home prices are typically at their lowest of the year in December, according to Realtor.com.
Some sellers take their houses off the market for a few months if they don't sell in the Summer or Fall. The sellers who keep their houses on the market through the Winter may be more flexible in negotiating the terms of an offer. For example, they might be more willing to extend the time to close or they might agree to other concessions you request.
As November and December roll around, tax season is on the minds of some sellers. They become eager to sell their homes before the end of the year because a sale will help them with their taxes. As January gets closer, they become more open to negotiations. That means more negotiating power for the buyer, especially if the home has been on the market for several months.
Since fewer people are shopping for a home in winter, you may discover that there is less competition when you find and bid on your dream home. Lack of competition often motivates a seller to be more flexible. If you are bidding on a house, you might just find you can ask for a bigger discount off the asking price.
As you shop for a home in Winter, you may find that you can get more house for your mortgage payment. Remember those low mortgage rates? They give you the opportunity to purchase more house and still keep your monthly mortgage payment well within your budget.
Need more guidance? Let First Reliance Bank help you through the home-buying process.
First-time buyers who get pre-approved for mortgage loans will find their home-buying process to be easier. And even with a hectic holiday schedule, you can quickly apply for a bank mortgage loan online.
If the timing is right for you, a new home can make a very nice Christmas present for you and your family.