Refinancing your vehicle for a lower interest rate can save you money in the long run.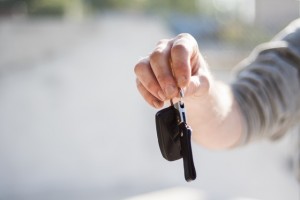 If you are looking for ways to reduce expenses each month, consider refinancing your car or truck for a lower monthly payment. While homeowners are likely familiar with refinancing a house for lower mortgage payments, people often overlook that the same can be done with their vehicles for more competitive rates and incentives.
Reasons to Refinance
Reasons why refinancing might be a good option for you include:



Reduced Rates: If there have been changes in the market since you first purchased your vehicle, or you have had obtained a higher credit rating, then refinancing can offer you an improved interest rate, resulting in lower payments each month.


Convenience: Rather than have your checking account, mortgage payment, and car payment managed by three different financial institutions, refinance with your preferred bank for greater convenience and loyalty incentives.


Additional Options: Refinancing a vehicle offers opportunities to choose additional features, such as a lower annual percentage rate (APR) or a longer loan term. Be careful of extending your loan term too far, as you will pay more in interest, and your vehicle will have less value when selling or trading in for a newer model.


Is Refinancing Your Car or Truck a Good Idea?
Consider refinancing your automobile if:



You have a good or improved credit score


There is still a lot of time left on your loan term and your car has lower mileage


The interest rate on your vehicle is high


Your new lien holder (the bank) offers benefits for refinancing with them.


If you are interested in refinancing with First Reliance Bank, gather your information on your current vehicle and loan, and contact our loan department to schedule an appointment. Be prepared to discuss your credit history and verify your income (bring pay stubs). If approved, you will receive a new interest rate and loan agreement. Call First Reliance Bank today to see if you can lower your monthly car or truck loan payment!