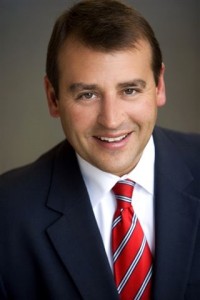 Rapidly growing First Reliance Bank promotes one of its top executives to the position of President of South Carolina.
March 27, 2017, Florence, S.C. — Banking executive Ben Brazell has been promoted to the role of President South Carolina as part of the growth strategy of Florence-based First Reliance Bank. He will oversee sales management and community development for all South Carolina markets, as well as leading the growth initiatives of branch and market expansion, strategic acquisitions, and is responsible for the profitability of the SC sales platform.
During his career, Mr. Brazell has held a number of positions in the banking industry, including sales management and executive leadership. Prior to coming to First Reliance, he served as Market President in Tennessee for a national bank, where he provided leadership and strategic direction to all business lines and activities. Most recently, he has served as First Reliance Market President for Charleston, SC.
"I've lived and worked in banking in several markets of South Carolina," said Mr. Brazell. "I love the variety and visionary qualities of the state. Leading the people of First Reliance Bank to grow our business by serving this state is a very exciting challenge for me. Our bank's purpose, 'to make the lives of our customers better', allows us to bring a level of community banking to all our markets that customers don't always see in banking.
Mr. Brazell holds a BA in Psychology from the University of South Carolina. He is a graduate of the Leadership Development Institute and The South Carolina Banker's School. And he holds various professional certifications. He is also active in community and professional organizations such as the South Carolina Chamber of Commerce, where he serves on the Small Business Council.
"First Reliance Bank has a strong business model built around the concept that there's more to banking than money. We focus on delivering an incredible customer experience and our customers seem to enjoy our brand of banking as is reflected in our 95 percent customer satisfaction rating," said Brazell.
"We really value what Ben has been able to do in his prior roles with First Reliance, implementing and providing leadership in support of our business model," said Rick Saunders, President and CEO. "We know him. We've seen him in action. His combination of banking knowledge, his years of experience, leadership skills, and understanding of the matching financial products to customer needs along with  developing deep customer relationships makes him a perfect executive for this position. We're all extremely excited to have Ben in this role."