Recently, readers of The News Journal voted that we are "Florence's Friendliest Bank" and "Florence's Finest Place To Work." We're very proud. But we're also very grateful. Because without you, our customers, we would not be the place that we are.
We try hard to be different from other banks. Honors like this tell us that our efforts are succeeding.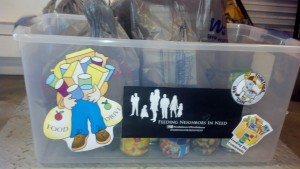 The way we look at it, we're not just a banking business. We've got deep roots in the communities we serve, and affection for the people who live there. So, it's important that we do whatever we can to help make your lives better.
Those of us who work at First Reliance are proud to contribute over 800 hours of volunteer service every year. We were especially excited this year at your response to our "Feeding Neighbors In Need" campaign. We collected over 300 pounds of non-perishable food items and ...