Looking for an affordable and unique way to entertain family and guests on your child's birthday? Thought about holding a theme party, but felt it would bust your budget?
With a little creativity and tips from First Reliance Bank associate Rick Reynolds' wife, Kim, you can stage an affordable theme birthday party and make memories that will last a lifetime.
Over the years, Kim has thrown several theme parties for her daughter, Hannah. She's brought to life ideas such as a spa birthday party (in which the girls received facials and had their nails done while sipping Mountain Dew in champagne glasses and enjoying a chocolate fountain) and a pizzeria birthday party (where everyone dressed like chefs and made their own pizzas).
[caption id="attachment_5752" align="alignleft" width="300"]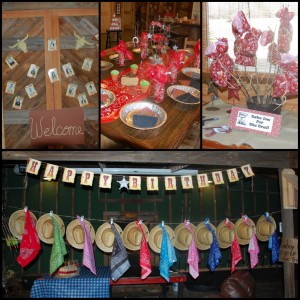 Click image to enlarge[/caption]
This year, this full-time teacher and creative Mom came up with another engaging idea: a Western theme birthday party. For ...