For many of us, our father is the most important man in our life. But we don't always appreciate what he brings to our lives and how hard he works just to make life better for his family.
A Dad teaches responsibility, shows us how to be strong in the face of challenges, and instills us with a sense of drive — even when we don't want to hear it.
A Dad is sometimes tough and sometimes tender. And there's no one more protective and caring when adversity strikes.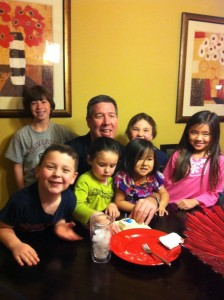 But, it might take you years to fully appreciate what a gem he is. Maybe Mark Twain said it best: "When I was a boy of 14, my father was so ignorant I could hardly stand to have the old man around. But when I got to be 21, I was astonished at how much the old man had learned in ...