If there's one thing South Carolina knows – aside from football, grits and sweet tea, of course – it's good ol' southern hospitality. We wave and say "Hi, ya'll!" We offer to help our neighbors. We return what doesn't belong to us. These characteristics are more than just tradition; they're a way of life.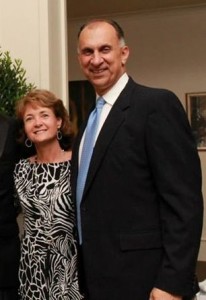 George Jebaily, one of our Florence branch customers, recently told us how happy he is with the spirit of southern hospitality he and his family are welcomed with each time they walk through our doors. Naturally, we wanted to learn more.
George's roots are firmly planted in South Carolina. A West Florence High School grad, he went on to study at USC, eventually earning his law degree. George and his wife, Debbie, live in Florence with their 16-year-old son, Kirk. Their 19-year-old daughter, Kayla, on the other hand, is currently attending Clemson. The family is actively ...