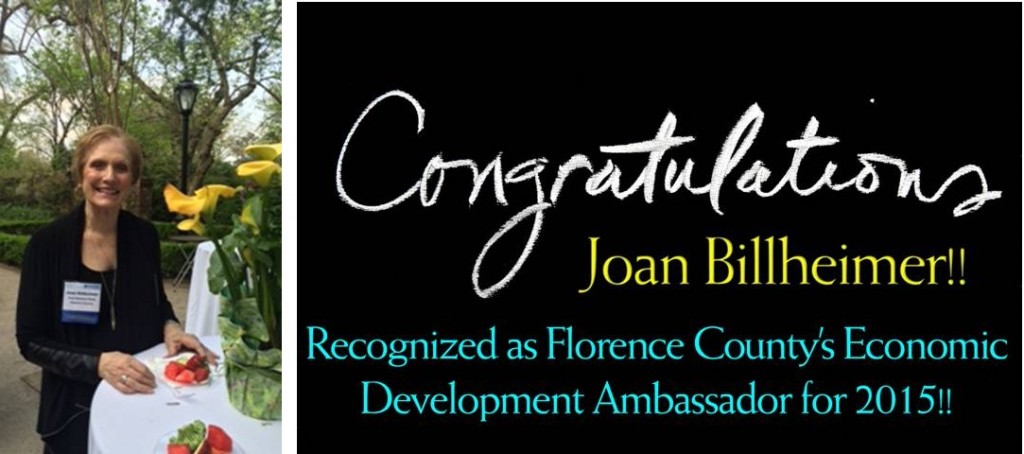 Joan Billheimer, Community Development Officer for First Reliance Bank in Florence, was among those honored from across the state. The contributions Mrs. Billheimer makes to economic development efforts in Florence County are tremendous. She serves as the Vice Chair of Florence County Progress, Inc., the private arm of the Florence County Economic Development Partnership, and also as Membership Chairman. She has been instrumental in growing the membership of Florence County Progress since becoming involved. Mrs. Billheimer serves on numerous boards in Florence County, including The McLeod Foundation Board.
Ambassadors for Economic Development were honored by Gov. Nikki Haley at a ceremony at the Governor's Mansion Complex on Thursday, April 2, 2015. The individuals were recognized for exceptional efforts to further community and economic development initiatives throughout the state.
Each year, the Department of Commerce joins local communities to thank business and industry for its contributions to South Carolina's economy. Ambassadors ...