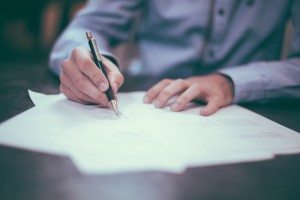 Making the decision to start your own business can be an exciting, yet overwhelming experience. On the one hand, you are possibly fulfilling a lifelong dream to become your own boss and indulge in your passion. On the other, there are a lot of technical, financial, and administrative aspects to be worked out, leaving you with a lot of figurative plates spinning in the air. To make the process, a little less confusing, here is a step-by-step guide to how to take your business from idea to reality.
1. Draft your business plan
The first step to starting your business will be you creating a detailed plan of how your business will operate. Your plan will include things like a description of products and services, a market analysis, your marketing strategy, structure, and more. The South Carolina Small Business Development Centers (SC SBDC) has created a helpful business plan template ...