Thanksgiving is a time that many of us step back and reflect on the blessings in our lives.
At First Reliance Bank, we like to take this special time of year to tell you, our customers, how thankful we are that you put your trust in us. We never forget that you could choose any bank in your area, and we appreciate the opportunity to serve you.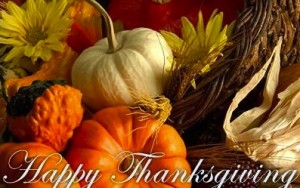 You've set a pretty high bar for us by giving us a 95% Customer Satisfaction score. We want you to know that we try our best to live up to that high standard every day.
Our team members enjoy thinking of ways to surprise you with special gifts and food each month. It's nice to be able to get to know you and call you by your first name — it makes us feel more connected to you.
We especially look forward to ...