When you see an RV rolling down Interstate 95 or heading toward the coast, do you take a long hard look and imagine yourself inside?
Are you tired of vacationing in hotel rooms, facing the hassle of air travel and paying the cost of it all? Maybe you've already cut vacation costs by squeezing the family into your pop-up camper, but feel ready to move up to a more luxurious option.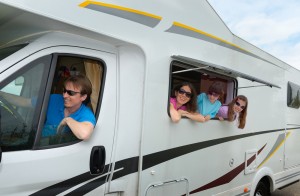 It might be a good time to get an RV. Over 8 million households enjoy the cost-savings and freedom that comes with owning an RV. In fact, more and more families are buying RVs every year, according to a recent survey of consumers by the University of Michigan.
It's easy to see why. An RV is a very cost-effective way to travel — especially for families of four or more. A recent study by travel firm PKF Consulting revealed ...