Spring is here and most South Carolinians are beginning their love affair with cooking outdoors, eating outdoors and just plain being outdoors!
There's no better place to enjoy those things than on your own backyard deck.
Depending on its size and design, a deck can be a good do-it-yourself project. If you and your buddies are handy, you might even be able to build one over a weekend. Some home improvement stores will provide you with design help, recommend materials, and volunteer advice if you hit a snag. There are even online guides to show you how to build a deck step by step.
But maybe you'd prefer to bring in a pro so you can kick back and just observe the deck building process. What should you ask before you hire that pro?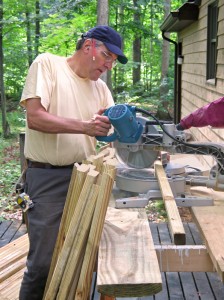 No matter how you plan to move forward with your deck project, there are some important ...