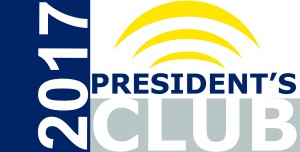 March 29, 2018, Florence, S.C.  – First Reliance Bank recently announced that eighteen associates have been named to the 2017 President's Club.
Each year, as part of the bank's associate rewards and recognition program, all managers have the opportunity to nominate an outstanding associate and submit a detailed reason of why the chosen associate deserves the award.  Executive Management then carefully reviews the nominations and selects the associates who go above and beyond performance expectations and who are the best role models for living the values of First Reliance Bank.
President's Club awards are for outstanding sales and service, operational excellence, professional, and leadership.   The 2017 President's Club Winners are: Marie Wheeler, Florence Service,  David Mullins, Florence Service,  CM Brown, Florence Sales, Pam McCaskill, Florence Sales,  Tracy Brown, Lexington Service, Jason Koth, Lexington Sales, Bobby Mathewes, Charleston Sales, Shaniqua Pinckney, Charleston Service, Tina ...