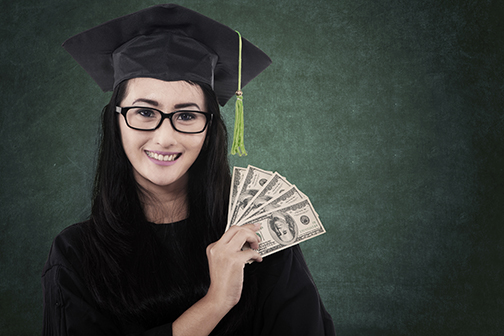 More than 70 percent of college graduates began their career owing more than $37,000 in student loans in 2017. Considering the additional living expenses they'll soon face, new college graduates would be wise to focus on their financial future right now. We have highlighted six smart financial decisions college graduates should consider to position themselves for financial success as they embark on their next phase of life.
The habits new graduates develop right now will have a big effect on their financial future. Living expenses add up quickly once you're out on your own, and many young adults who didn't plan ahead are delaying major milestones like getting married or buying a home because of their financial situation. The good news is that you can have a bright financial future if you think strategically about money right out of the gate.
Follow these 6 tips for a better financial future: ...