Here are the things roofing professionals consider when quoting you a new roof.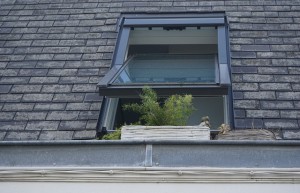 One of the largest expenses that homeowners encounter through the course of maintaining their home is replacing a roof. Whether from storm damage or age, replacing a roof is no small task. The average homeowner will spend between $4,793 - $9,371 for a new roof. When consulting a roofing professional to provide a quote for replacing your roof, expect the cost to be based on the square footage of your roof. Rather than provide a detailed, itemized invoice, roofers give you an estimate for supplies and labor based on each square foot of your roof.
Roof Cost Considerations
Factors that can affect your quote include:



Materials costs (shingle type and quality, flashing, etc.)


Protective roof products (weather and temperature protection)


Waste transport and disposal


Labor.


Should you get a basic quote over the phone, anticipate that amount ...