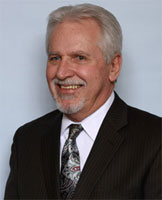 March 29, 2011, Lexington, S.C. - Stan Carter has joined First Reliance Bank as a Residential Lending Specialist for the Lexington, S.C. area.
Carter will join the Mortgage Department at First Reliance Bank which assists customers with the assessment of their lending needs and then helps them to determine which bank products can best meet their needs. He is the newest member of the Lexington branch's mortgage team whose mission is to provide outstanding customer service while helping customers to explore and understand their mortgage options.
"We're very happy to have Stan add his experience to our lending team," said Rick Saunders, president and chief operating officer of First Reliance Bank. "His contributions will help us to deliver on our purpose to make our customers' lives better through knowledge of our products and his welcoming manner."
Carter, a resident of Lexington, acquired extensive experience in insurance and mortgage banking over ...